If you love home-grown fashion as much as a-beauty, the Go-To Skincare x Alémais collaboration is your Christmas wish come true.
In what is easily one of the best beauty partnerships we have seen this year, they have released a limited-edition collection of skincare faves adorned with an exclusive Go-To x Alemais print.
For those unfamiliar with Alemais, this Sydney-born brand is the embodiment of dreamy, romantic elegance and is known for using bright colours and intricate details in their designs.
The partnership brings together the best of both brands with playful illustrations on peachy packaging, for the ultimate 'summer vibes'.
So, what's in the collection?
Face Hero (extra)
Just when you thought Face Hero couldn't get any better… You can find the exclusive print on the bottles of their best-selling face oil. This is one of my all-time faves and is perfect for hydrating skin in the summer.
Related Read: Go-To Skincare Face Hero Review
Face Hero Extra, $75.00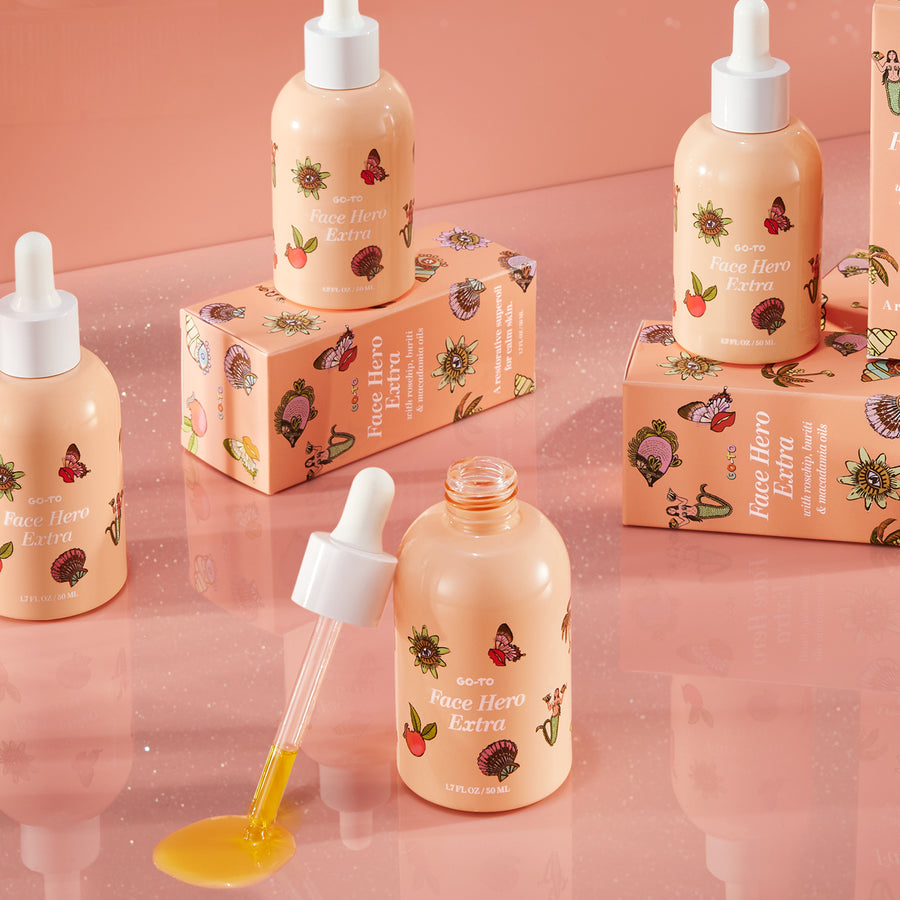 Gift Boxes and Sets
Including the coveted The Go-To Treasure Chest. This year it includes Go-To icons like Much Brighter Skin, Nifty Fifty and Much Plumper Skin + much more! Once you have used up the skincare (which is sure to happen), the chest makes a perfect keepsake box.
Your Go-To Treasure Chest, $249.00.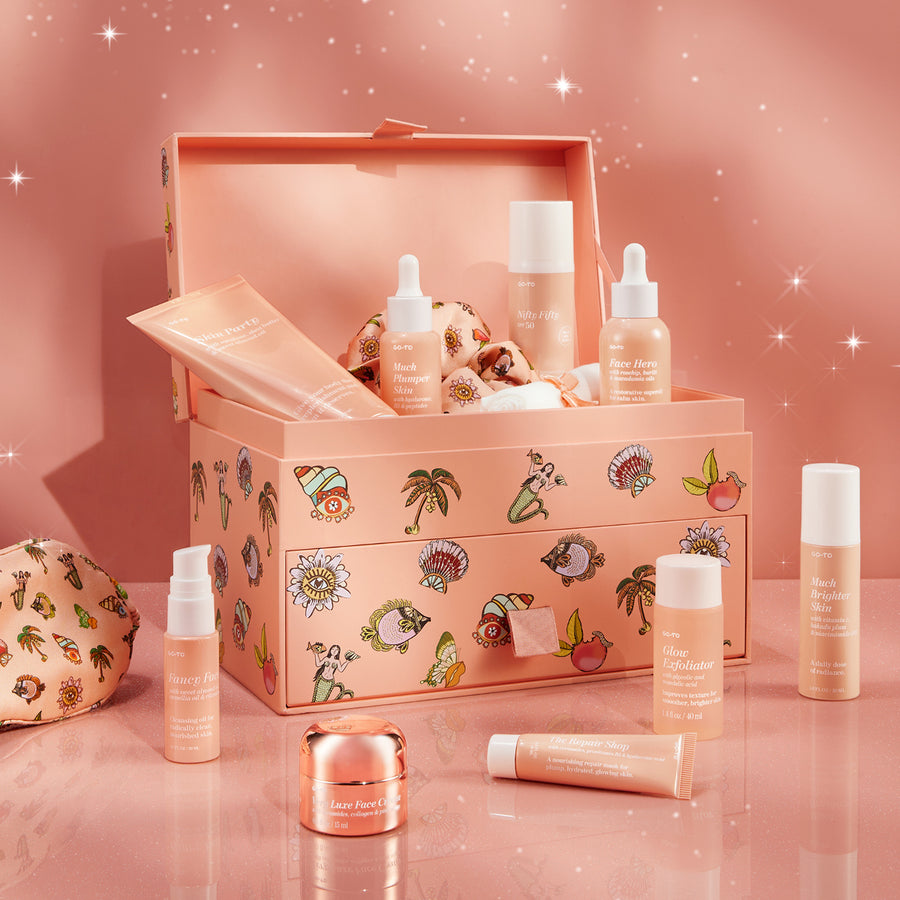 Stocking Stuffers
There are plenty of options for stocking stuffers like the Limited Edition Silk Pillowcase – a fail-safe gift for anyone serious about skincare. Plus, Glowy Face or Perfect Present sets.
Sweet Sleeps, $69.00
Remember, these are limited, so pick them up quickly. Your skincare shelves will never look more stylish.
Check out the full range here or shop for more beauty gifts.
Tara Lusk
is a Sydney-based beauty enthusiast and the founder of Beauty Space. She launched the blog in 2018 to showcase the best beauty and skincare brands emerging from Australia, while also providing insider tips and tricks for hair and skincare. With a focus on tried-and-true products,
Tara
puts the latest cult products to the test to separate hype from substance.